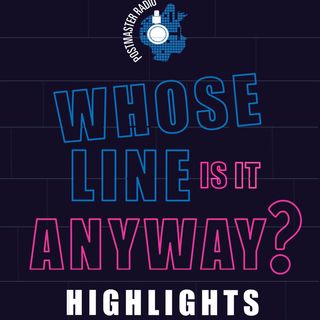 Whose Line Highlights
What happens when you mix Aisha Tyler with four comedic improvisers with unbelievable talent? You get Whose Line is it Anyway? Join me on this podcast series as I share my favorite moments from each episode of this amazing improv comedy show, and remember to follow me on Twitter and Instagram @postmasterradio to tweet me your favorite Whose Line moments!

New episodes of Whose Line are on The CW! Monday nights at 8/7c!