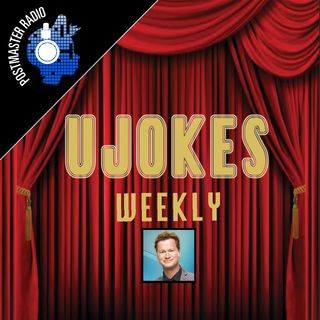 Ujokes Weekly
The official podcast highlighting Ujokes, a virtual joke show hosted by Jonathan Mangum, where comedians and live audience members compete for the best joke! It's comedy gold at your fingertips!

NOTE: New episodes of Ujokes will now be only once a week rather than twcie a week. Tune in Monday nights at the usual time of 6pm PST (9pm EST) via the Ujokes Youtube Channel and/or Facebook!

P.S. Ujokes Weekly returns with new podcasts starting November 3rd!