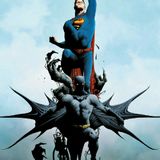 Super FUCKED And Living In Phases
8
Plays
8
Plays
0
Downloads
0
Downloads
Talking shit about the place we woke up in...Again
Then we dive into the anonymous world that doesn't play for points or trophies. They play for keeps ...
I love so hard it hurts sometimes , passionate momentum engulfing both Tiffany and I now. 15 min, will not be enough...