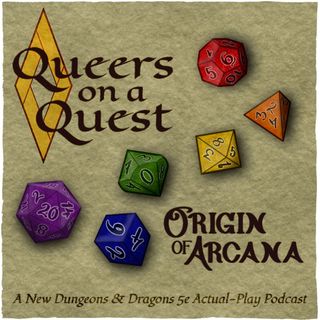 Queers on a Quest: Origin of Arcana
Two elvin traders going about their business learn about a contagion threatening plant life on a neighboring land mass from a Lizardperson. They team up with a dwarf and his dog on a mission to stop the blight before it spreads further.

If you're looking for a podcast with a completely homebrewed plot and setting, and lots of laughs, Queers on a Quest is for you.

We're proud to be a podcast created entirely by queer people with identities spanning the sexuality and gender spectrums.