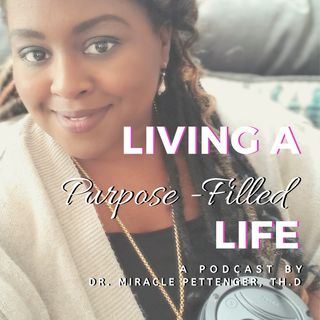 Living a Purpose-Filled Life
Dr. Miracle Pettenger, Th.d shares practical tools & transformational life strategies for fighting the frustrations, calming the chaos, and attacking the anxieties of daily routines through the power of God's Word in a power-packed PODCAST!
These Practical Principles for Purpose-Filled Living will teach you how to operate with clarity, direction, integrity, and purpose in every area of your life.