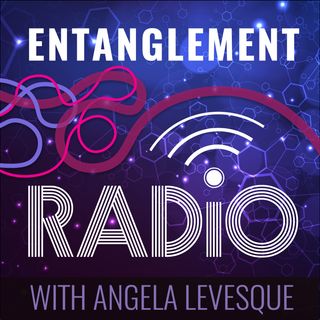 Entanglement Radio with Angela Levesque
Join us weekly for a conversation on humanity's next step. Listen in as Angela Levesque and her guest explore the potential and infinite possibilities of what it means to be human in science, technology, health, personal growth and consciousness.

So come and push the boundaries of possibilities with us as we dive deep into our potential with great guests and inspiring conversation. At Entanglement Radio, it is all connected.