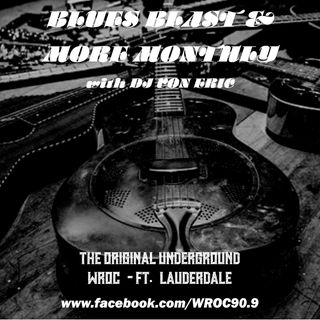 Blues Blast & More Monthly
BLUES BLAST & MORE MONTHLY is a new show on WROC THE UNDERGROUND focusing on the world of Blues, Blues inspired Rock, and Fusion. A new episode will be available on the last Monday of the month.

Turn it up, and as always... THE DIAL STOPS HERE!!!