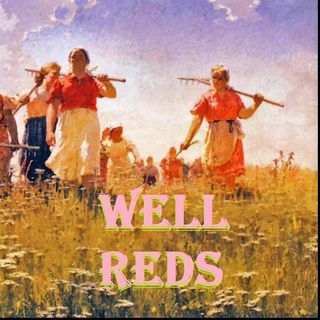 Well Reds: A Left Book Podcast
Join comedian Charlie Demers (author of Property Values, The Horrors and Vancouver Special) for a monthly podcast engaging with fiction and non-fiction books of interest to the left. Find us on Twitter @Well_Reds and online at ricochet.media.

'Well Reds' broadcasts out of Vancouver (Coast Salish Territories), Canada.
Produced by André Goulet and mastered by Chris Hernandez at Studio Petit Palais in Montréal (Mohawk and Algonquin Territories), Québec.