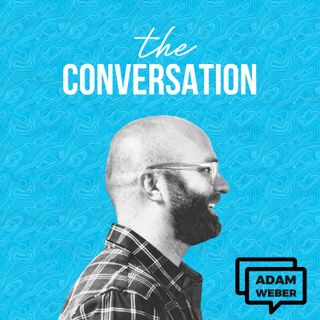 The Conversation with Adam Weber
In The Conversation Podcast, Adam sits down with some of the finest people on the planet. To ask about what they've experienced and learned in the past and also what they're currently learning. His hope is to get past the surface level conference and hear a person's heart. Listen in on and join The Conversation.

Adam is the one of the pastors at Embrace Church based out of Sioux Falls, South Dakota.