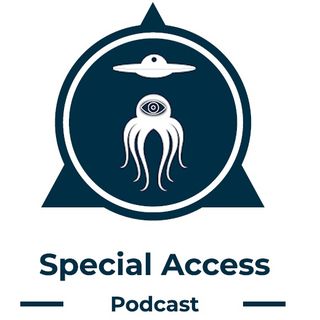 Special Access Podcast
This is the Special Access Podcast and you been granted highest-level clearance.

This your one-stop shop for news, reviews and stories of the weird, wild and wonderfully mysterious haunted planet on which we live. Join me as I attempt to leave the carpet-store and investigate all the fantastic phenomena, incredible claims, felonious fabrications and hilarious high-strangeness of the Planet Earth. This is Special Access.