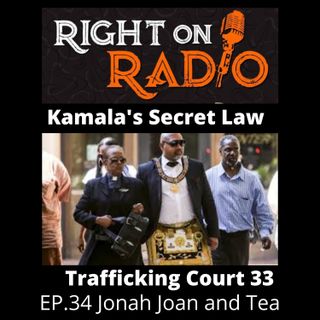 EP.34 Jonah Joan and Tea
Follow up broadcast to EP.30 Jonah in the belly of the beast. Tammy joins us and discusses methods and names high profile politicians, judges and more. We make Hollywood connections and their roles in human trafficking. Identify legendary actress Joan Collins (Luciferean) and Kamala Harris as a ringleader (yes the one running for VP) and her secret Masonic police force.
Please like. share and subscribe!