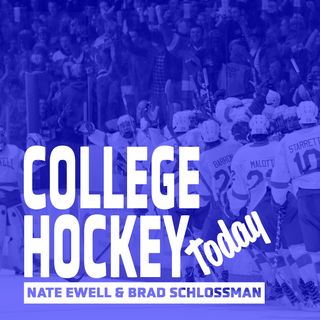 College Hockey Today
College Hockey Today is a weekly show looking at the biggest stories in NCAA Division I men's college hockey. Co-hosts Nate Ewell (College Hockey Inc.) and Brad Schlossman (Grand Forks Herald) look across the nation at the newsmakers and the stories that will compel the country.

The longest-running and highest ranked current college hockey podcast, College Hockey Today has been cited as a "notable hockey podcast" by The Athletic.