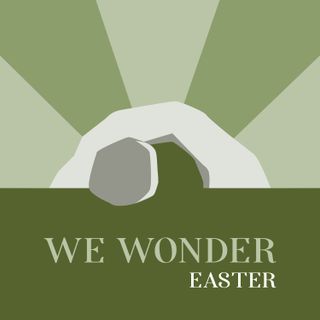 We Wonder: Easter
The podcast where we wonder together about the story of God.

We Wonder is a daily contemplative Easter devotional for children.

Each episode features:

A Scripture passage brought to life with dynamic music and sound effects
A short, engaging reflection on the passage
A contemplative time for wondering together about the story for the day
Brief thoughts and prayer led by a special child-guest each day.