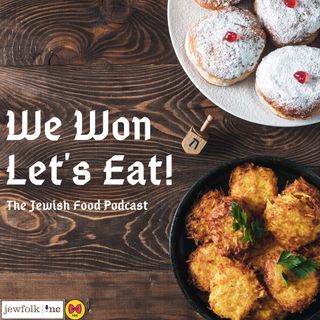 We Won. Let's Eat! The Jewish Food Pod
This podcast is going deep into the world of Jewish food: from special holiday foods to every day, tried and true, Jewish cuisine. There will be guests, tastings, interviews, information and more. Join us starting soon as TC Jewfolk and the Fancy Dinner Club lead you on this Jewish culinary journey.
We Won, Let's Eat is produced by TC Jewfolk. For more information, go to tcjewfolk.com.