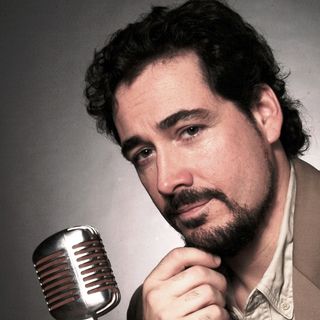 The Rob Simone Talk Show
The Rob Simone Talk Show is an award winning, in-depth, thought provoking talk show. Rob travels the world to find "The Most Interesting People on the Planet.

"Topics include: science, consciousness, the paranormal, entertainment & more.

Rob produces this fascinating talk show from Los Angeles, CA and hosts his show on 104.4 FM in London and guest hosts on Coast to Coast AM which is syndicated on 560 radio stations nationwide.