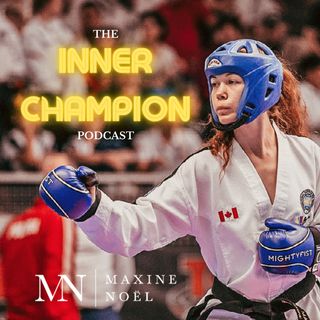 The Inner Champion Podcast
Maxine Noël @iam.maxinenoel, NLP Athlete Specialist, former international level ITF taekwon-do athlete, coach mindset & emotional for athletes & professionals.

You will find on her podcast episodes about personal development, mental preparation, how to reach your goals & self-awareness. Be ready to plunge into her exhilarating universe! ENJOY !