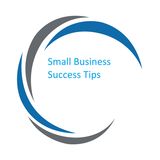 Small Business Success Tips
Weekly interviews with Government and Large Prime small business liaisons, those responsible for helping small businesses navigate government contracting. Learn how to be successful marketing to government agencies, or how to be successful trying to join a large prime contractor's team in support of their government contracts.

Thursday at 7:00 AM EST - new episodes from a government representative

Hosted by Neil McDonnell of SV Mac Pack, Inc.