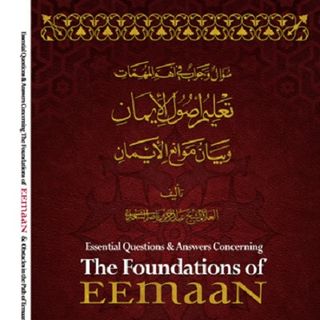 Q&A: Foundations of Eemaan (Faith)
Back to the basics in Islamic beliefs! This weekly class is a reading and explanation of the book, "Essential Questions and Answers Concerning the Foundations of Eemaan," by Shaykh 'Abdur-Rahmaan as-Sa'dee (d.1376).

Moosaa Richardson reads the text and offers an easy-to-follow explanation suitable for Muslims of all levels of Islamic education, by the Permission of Allaah.

Classes recorded at al-Masjid al-Awwal in Pittsburgh, Pennsylvania (USA).