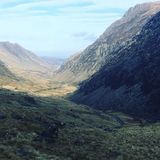 Life
It is true that in life we are surround by so many different peopl, so many different warps of Life.

every one has a story to tell something to share or a voice. We are all scared with a past or faced with the tests of time.

This show is about giving people a voice, opening the platform of expressions. And showing that we have a purpose and maybe that purpose is handing down the lantern of knowledge and experience to others.