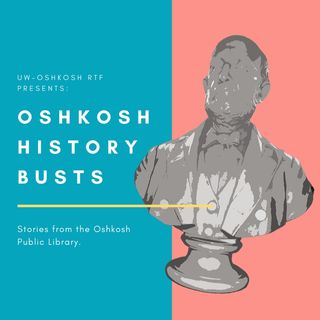 Oshkosh History Busts
Stories from the Oshkosh Public Library. Produced by the University of Wisconsin Oshkosh, Radio/TV/Film 220: Digital Narratives class, Fall 2019.

Hosted by Andrew Haese, Hannah Sidesky, Alex Marshall, and Katelyn Binkowski.
Featuring interviews from Michael McArthur, Gail Panske, and Bernard Barwick.

Recorded at 90.3 WRST-FM Oshkosh, produced and edited by A100 Radio Network Milwaukee (Andrew Haese).